Special Needs Attorney in New Jersey
Retain An Award-Winning Lawyer From Freeman Law Offices, LLC
Watching family members with special needs struggle through life is difficult. You want to help them succeed but you are not sure how you can help. You reach out to your local school district for support, only to be told that everything is fine in school. You reach out to state agencies for other supports, but do not get a response. You name your family member as a beneficiary of a retirement account or life insurance policy, but you are then advised that was not right either.
Almost exclusively in advocating for individuals with special needs for conditions such as autism, dyslexia, and Tourette's, Freeman Law Offices, LLC is able to rely on personal and professional expertise to provide a one-stop shop to assist you in navigating this process at every stage of life. Our special needs lawyer in New Jersey can help do the work for you so you can spend more time enjoying each other instead of trying to make sense of it all.
Schedule a consultation today by calling (609) 454-5609 or visit one of our office locations nearest you.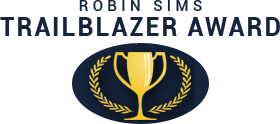 Freeman Law Offices, LLC Hillary did not disappoint! I found her to be as caring and sensitive as she was informed and articulate.

- Nancy V. Greene, M.S.

Freeman Law Offices, LLC Hillary is now stuck with us "for life." Thank you!

- Client

Freeman Law Offices, LLC Hillary's expertise and compassion really stands out!

- Client

Freeman Law Offices, LLC Hillary is compassionate and she is truly an asset to the autism community.

- Simone

Freeman Law Offices, LLC Hillary Freeman was instrumental in both appropriate securing services while he was in the center and his transition back to the community.

- Cyndy

Freeman Law Offices, LLC We are incredibly thankful that we were able to find Attorney Hillary Freeman to represent our son.

- Client