Hillary D. Freeman, Esq.

Hillary D. Freeman, Esq. is deeply committed to her work representing people with disabilities and their families. As the sister of a man with autism and national speaker in special education matters, she is able to combine personal experience with her legal training to help families advocate for services and supports. She has experience representing clients in special education and Section 504 issues, higher education issues including accommodations on high stakes testing and graduate school admissions tests, guardianship matters, estate planning and adult services. She was named a Rising Star℠ by Super Lawyers & Magazine for from 2013-2018. She has been honored with Robin Sims Trailblazer Award in 2015 and has presented at the United Nations for World Autism Awareness Day. She holds a JD from Widener University School of Law and practices in both Pennsylvania and New Jersey.
Ms. Freeman is a member of Council of Parent and Attorney Advocates ("COPAA"); has been awarded the Community Partnership Award from the Family Resource Network and Family Support Center of New Jersey (2012); former Vice President of Learning Disabilities Association of New Jersey; member of ASCEND: Asperger & Autism Alliance for Greater Philadelphia: Executive Board (2010-Present); Learning Disabilities Association of New Jersey (Professional Advisory Board) (2009-2012); Quest Autism Programs: Human Rights Committee (2009-2010); New Jersey State Bar Association, Elder and Disability Law Section (2008-present); Member of International Dyslexia Association (2006-present); Member of COSAC/Autism New Jersey (2005-present). Send her an email at Hillary@freemanlawoffices.com.
Click here for a selection of Hillary's Speaking Engagements
Barbara J. Boyd, Esq.

Barbara J. Boydis an experienced trial attorney who has dedicated her practice to helping clients navigate their way through the legal system. Barbara knows how to effectively and efficiently resolve legal disputes. She has experience litigating a wide range of guardianship matters, including emergency guardianships and contested guardianships. She advocates for adult services (DDD and DVRS) to ensure that her clients continue to receive supports throughout their lives, including securing residential placements funded by the state. Barbara is experienced in estate planning, drafting Special Needs Trusts and special education issues.
Barbara is a member of Council of Parent and Attorney Advocates ("COPAA"); has presented at the Lehigh University Special Education Law Conference; was an Adjunct Professor at Mercer County Community College; and has served on the Board of Directors of Greenwood House in Ewing, NJ. Barbara brings her wealth of legal experience to provide her clients with top-tier legal advice and a compassionate understanding of families with special needs to help them receive the services and supports to thrive.
Barbara received her B.S., magna cum laude from Boston University College of Communication, her J.D. from Temple University School of Law, and is admitted to practice in New Jersey and Pennsylvania.
Brian V. Mondadori, Esq.

Brian V. Mondadori, Esq. joins Freeman Law Offices, LLC with extensive experience in Disability Law, Personal Injury Law, and Family Law. Brian has experience representing clients in special education, Section 504 issues, HIB matters, as well as capacity hearings.
During law school, Brian worked as a student attorney in the Syracuse University College of Law Disability Rights Clinic which represents clients in a broad range of disability discrimination matters and accessibility issues under federal and state laws.
Upon graduating, Brian served as Judicial Law Clerk to the Honorable Jeffrey B. Beacham in both the Family and Civil Divisions of New Jersey's Essex County Superior Court. Brian's experience in the Family Division spanned the non-dissolution, matrimonial and domestic violence dockets.
Brian received his B.A.,summa cum laude in American Studies from Rutgers University. He received his M.S in the Cultural Foundations of Education and a Certificate of Advanced Study in Disability Studies from Syracuse University's College of Education. Lastly, Brian received a J.D. from Syracuse University College of Law.
Brian is admitted to practice in the State of New Jersey.
Adam D. Ferrante, J.D., Law Clerk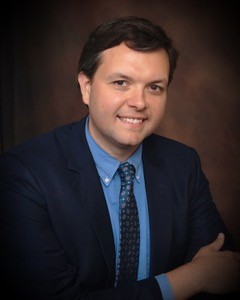 Adam D. Ferrante returns to Freeman Law Offices, LLC after graduating with a J.D. awarded by the Rutgers School of Law in May of 2017. Adam was born and raised in Princeton, New Jersey and was formerly a paralegal at Freeman Law Offices, LLC for two years when he decided to further his professional education and attend law school. Adam has experience in estate planning, contract law, guardianships, drafting wills and trusts, special education law and environmental administration.
While in law school, Adam worked as a specialist paralegal administrator for the New Jersey Department of Environmental Protection, served as a staff editor for the Rutgers Women's Rights Law Reporter, and was treasurer of the Rutgers Camden Black Law Students association.
Adam has direct experience working to provide accommodations and tutoring for special needs children and their families as the center director of the Huntington Learning Center. He has also worked as a substitute teacher and coach in several New Jersey area school districts. Adam is excited to bring this specialized knowledge and experience to the firm, and make a positive difference in the lives of parents and students during his work with Freeman Law Offices, LLC.
Lisa Ferrara-Viscel, Paralegal

Lisa comes to our firm with 17 years of hands on experience working as a paraprofessional with students with autism, bipolar disorder, ADHD, behavioral disorders, emotional disorders, and various learning disabilities. She assisted in creating and implementing behavior plans, academic modifications, and strategies that would lead to success for the student. Her education and professional experience of working with students with disabilities from moderate to severe, as well as, her own personal experience as a mom of three gives her a unique understanding of each child's individual needs.
Passionate about helping those with special needs and discouraged by the shift in how the special needs population was treated in the public school system, Lisa realized she could better advocate for the rights of children with special needs through the legal system. She registered for classes at Raritan Valley Community College and earned her certificate in Paralegal studies.
Lisa's early and direct experience has enabled her to develop the essential skills and to become a superb Paralegal and Office Manager. She is responsible for taking care of potential clients' needs, analyzing potential cases, ensuring that all of our clients are comfortable in all stages of legal representation, collecting essential evidence and completing the initial investigation of each civil case.
Tina Tilton, Accounts Receivable Specialist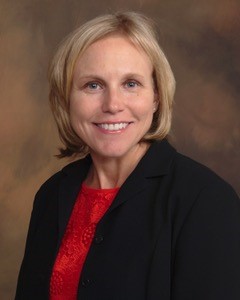 Tina Tilton comes to our firm with 19 years of experience in the accounting field. Prior to joining Freeman Law Offices, Tina working for 15 years in the medical industry. Tina possesses the knowledge and expertise necessary to handle record keeping and financial management. Tina graduated with a degree in business from Rutgers University in Camden.