Lisa Ferrara-Viscel
Paralegal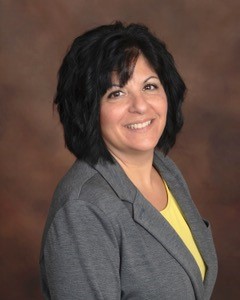 Lisa comes to our firm with 17 years of hands on experience working as a paraprofessional with students with autism, bipolar disorder, ADHD, behavioral disorders, emotional disorders, and various learning disabilities. She assisted in creating and implementing behavior plans, academic modifications, and strategies that would lead to success for the student. Her education and professional experience of working with students with special needs from moderate to severe, as well as, her own personal experience as a mom of three gives her a unique understanding of each child's individual needs.
Passionate about helping those with special needs and discouraged by the shift in how the special needs population was treated in the public school system, Lisa realized she could better advocate for the rights of children with special needs through the legal system. She registered for classes at Raritan Valley Community College and earned her certificate in Paralegal studies.
Lisa's early and direct experience has enabled her to develop the essential skills and to become a superb Paralegal and Office Manager. She is responsible for taking care of potential clients' needs, analyzing potential cases, ensuring that all of our clients are comfortable in all stages of legal representation, collecting essential evidence and completing the initial investigation of each civil case.